Summoners, there was an issue with Alliance War matchmaking today preventing Alliances from being able to match with others. As a result, this upcoming war will be cancelled. There should be no detrimental effect to any Alliance's Season performance, and we will be reducing the Alliance War Season Rewards Participation minimum to 4 Wars. We apologize for this inconvenience.
Wasp Evade [Merged Threads]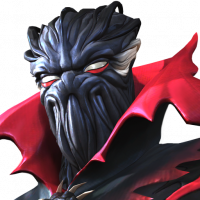 Lormif
Posts: 7,361
★★★★★
Wasp used to shrug off debuffs then evade as her ability stated:
https://playcontestofchampions.com/champion-spotlight-wasp/
Wasp has a 8% chance to shrug off all Damaging Debuffs other than Bleed, then shrink to Counter Attack, Evading the opponent's attack and inflicting Shock, dealing 1384 Energy Damage over 8 seconds. This ability does not activate if Wasp is about to Parry an attack.
It seems though that with the new patch this has changed to only shrug off the debuffs when she successfully evades, which means she would not/should not be able to evade something like iceman.
Now people are saying she is still evading iceman like her previously worded ability would allow, so I am not sure which is the bug the wording or the effect, but since the wording had to be changed perilously I am going to assume she is not longer meant to evade iceman.
Post edited by Kabam Vydious on