She-Hulk Heavy Attack miss..?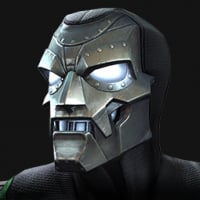 x8punishment8x
Posts: 15
Lately I have had noticed that She-Hulk's heavy attack has had moments where she will miss on the first initial hit. Normally it seems to happen when i try to chain the attack after connecting with the first medium hit.
It's not completely consistent and doesn't happen when the opponent is against the wall.
Trying to find out if anyone else is experiencing the same bug/glitch.
I don't have video on it atm, but I'll try to upload one when i get a chance.