Compensation for the Issues that we experienced on November 8th and the rewards that were unable to be claimed due to those issues are being sent out via in-game mail on November 15. Alliance War season rewards will be sent out on approximately November 20. Leaving your Alliance prior to this will result in missing out on your season rewards.
Namor Arena - Going for 5* will he break records?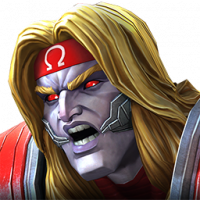 ContestOfNoobs
Posts: 1,348
★★★★
seeing as Thing went for highest at 73m
i will be attempting to go for namor!
goodluck to those who go for him arena or crystals!
Abunch youtubers and people i know are going for him, alot of hype surrounding this champion!
Im not the luckiest, but i will grind my butt off for a champion,
Going 4 Namor in ARENA!!
Hoping for 6* arena someday...
Here are champs i went for so far!