**UPDATES TO ENLISTMENT GIFTING EVENT:**
To prevent exploitation, we will prevent new Accounts from being able to Gift enlistment crystals. We will also be taking action on those who are using 3rd Party Sellers, Bots and other farms to gift themselves mass amounts of Enlistment Crystals. Lastly, we will be adding an expiration timer to Enlistment Crystals. All unopened Enlistment Crystals will expire on Oct 18 @ 17:00 UTC. For more information, please see this post:
https://forums.playcontestofchampions.com/en/discussion/346104/updates-to-enlistment-gifting-event
The Maw is dead.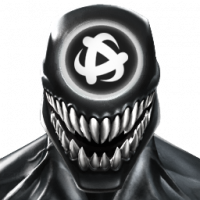 Kruszon
Posts: 6
★
Let me take you on a journey.

May dawns. As the community begins to realize what sludge they have just been dumped in, a glimmer of sunlight shines beyond the 6 week horizon. A promise of Cull Obsidian badassery cuts through the stale pile of rightful complaints and units roll. I'm strong. I've got my r5 Blade. I can rely on my r4 Archangel. So I am strong, as the days pass relentlessly.

Somebody pulls 6* Cull and 6* Maw in a stack of 5 featured cavaliers bundle. It's a couple weeks in now. Epic Nameless Thanos is ingrained on my retinas as I sleep. I tell my wife goodnight, I close my eyes, and shudder, as the SP3 animation plays on a loop and cuts into the back of my brain. 70 energy taunts me as all the banners on my phone spell out 100% - perfection, except the one failure. One never ending 9 energy cycle of doom haunts me and makes my muscles numb when I pick up the phone. 3 years of everyday mcoc combat speak to me of wasted energy and that I AM cut out for this. They tell me to persevere this righteous assault into hell. Until hell gives. And with iron will, it does.

Gods of chance favor my thumbs that day and with the thunderous roll of intercepts, Nameless Thanos dies to the surprised look of my wife and two store clerks, while I scream cheering in a random 7eleven aisle. It is done. I've done it. With victory in hand, I feel relieved. Comforted that I am the man I hoped I was. That I deserve what all great men do - a cavalier opening. With 5 hours left on the crystal deal I buy the 5 Cull/Maw crystals, knowing that today luck is with me. A man, on a day like that, can't help but foolishly put hope in the Rank 4 and Awakening cosmic gems in his stash and just dream.

In euphoric high, I pull 5star Ebony Maw from the first crystal. Four 3 star champions follow but they are blurred but the glow shining from that black and red border of my new, featured champion. The unkind lash of the youtube reviews does not bother me, because the Ebon Tongue of Hell does not have need of brute force and dull crits. Descent through hell taught me perspective and now, before me, stood the Degenerating God of Deception. There to guide me back up to the lands of Variant and Act 6, to twist and dominate the fools.

With a team of 4 others, Maw weighs the battlefields and searches for an opponent worthy of his grandeur. But they are all lacking. Dull nodes of blood and poison scream childishly for their old conquerors. Old masters of the contest swing down from my roster and dispatch these boring creatures, as Maw begins to find a focus on one, juicy, unsuspecting oaf. The simple brute to twist. Self-proclaimed king of power to dethrone. Baby face to lecture. Hyperion.

Map 5 buff hits. I finally swipe Maw on to the top slot of the AQ team and tell my allies to stand back. I got this. When hell pushed, I waned and I barely persevered, but now, now I would push back with the force of dark nature on my side.

Pillows brush the powerless Hyperion into the corner and suck all his might at Maw's whim. The brute flails aimlessly, while MY Prized Jewel flows with power faster than I can fire specials and dominates the battlefield. As was designed, the oaf is in my control. The hated fight with impossible nodes cowers before my Ebon Death, my Master of Manipulations, who was born for this. Made for this purpose. The fight is mine and for all it does, I die in his corner. Parrying light hits to my death over 5 minutes, I deal 10% of his hp.

The Maw is dead.