Namor Arena - Going for 5* will he break records?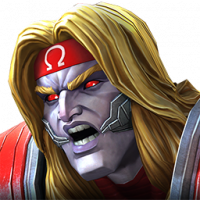 ContestOfNoobs
Posts: 1,391
★★★★
seeing as Thing went for highest at 73m
i will be attempting to go for namor!
goodluck to those who go for him arena or crystals!
Abunch youtubers and people i know are going for him, alot of hype surrounding this champion!
Im not the luckiest, but i will grind my butt off for a champion,
Going 4 Namor in ARENA!!
Hoping for 6* arena someday...
Here are champs i went for so far!