**KNOWN ISSUE**
Currently, Alliance Prestige (as it concerns Alliance Quests) is not taking Relic Prestige into account. If possible, we are working to address this for the next round of Alliance Quests but will have more information for you when it is available.
Random Dashback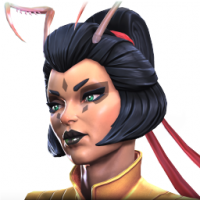 darkklaw
Posts: 78
★
Hey everyone trying to determine if this is only happening to me. There are times in a fight that my attacker will randomly dashback while i am in mid combo.
At first i thought it was my phone sensitivity settings but even after turning those lower it still occurs.
Is this happening to anyone else?
This discussion has been closed.