**KNOWN ISSUE**
Currently, Alliance Prestige (as it concerns Alliance Quests) is not taking Relic Prestige into account. If possible, we are working to address this for the next round of Alliance Quests but will have more information for you when it is available.
BG/sigil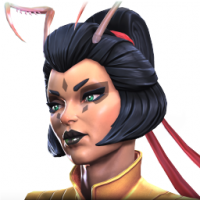 Duke07
Posts: 8
★
Anyone else think BG is a sellout hoping to land a job with his beloved company??? He used to at least try and be honest but 'cmon man'!!
This discussion has been closed.