Due to issues affecting Alliance Wars, Alliance War Season 36 will be postponed until August 19th, 2022 and the minimum number of Wars Summoners are required to participate in to qualify for rewards will be reduced to 4.

The currently active War will not count towards the Season.
Since when spider Man can evade venom ?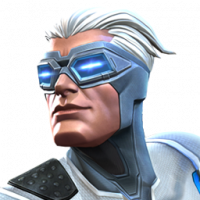 Wakala
Posts: 46
★
I'm trying to clear act 5 but I fought against spider Man classic and it auto evade like before when is well known that it can't do it against venom
This discussion has been closed.