**HOTFIX AND GOODIES**
Our latest Hotfix is now live for both iOS and Android! Please manually update your game. Additionally, because of the bugs' impact on energy refill consumption, we have provided summoners with Energy Refills and a few other items to assist in the Contest! Sign in and check your messages now to claim yours!
2016 3-4 Tech gem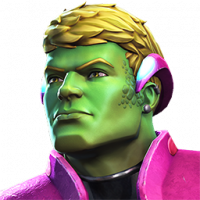 B_Dizzle_01
Posts: 1,632
★★★
Can anyone confirm if you can use this gem from Variant 3 to rank up Ultron from LOL. He's a 2016 champ. But don't want to rank 3 him just to find out it doesn't work.

Thanks.