**KNOWN ISSUE**
Some items are displaying erroneous star ratings. This seems to be happening most on items where typically there are no star ratings. We have found the cause for the issue and it will be resolved, targeting mid-late next week.
Please increase 5* Dungeon crystal purchase limit!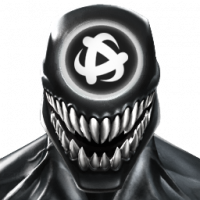 severedtrevor
Posts: 46
★
Please, please, please! I have yet to get anything good from a dungeon crystal. Today, imagine my excitement when one of the best batches came around. My chances of coming out happy no matter what I pulled were the highest they've ever been (over 1/2 of the champs in the nightmare crystal would've been very useful for me) but instead I pulled one of my most hated, least useful champs...Howard the Yuck.

Now I don't even get a 2nd chance at this great little batch of helpful champs. Why? Why is there a 1/1 purchase limit? I thought when these were first introduced, Kabam mentioned the intent was to give us a bigger chance in acquiring the champs we wanted or were missing in our rosters. If that's true, then please increase the purchase limit so we can actually do that. Because as it currently stands, these dungeon crystals have caused me nothing but letdowns and frustration from absolutely useless pulls.