Celebrating 80 Years of Marvel with Classic Covers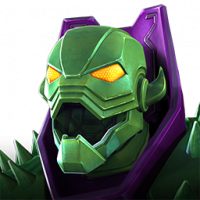 Kabam Vydious
Posts: 3,598
Administrator ›
It's almost here, folks! That time of year where we're going to jump in and celebrate
80 Years of Marvel Comics
! Can you believe it's been 80 years? That's insane! As one of the many ways to celebrate this month we're going to be recreating classic covers of old comics and revisioning them with the characters from our game. Check it out:
Do you recognize the comic or is this just as new as the fresh look? Did you happen to read The New Mutants or did you catch yourself reading other series within the Marvel universe? Let's kick up a discussion to start this celebration off strong, folks. We want to hear your thoughts!
EDIT: Going to add the other covers here too for y'all to see! Let us know if you also recognize them.
Post edited by Kabam Vydious on