Earlier today, there was an issue where Summoners that logged on shortly after the Login Calendar switched over for the day didn't receive the Cosmic Ghost Rider login crystal. We've fixed the issue for players receiving the crystal now but will have to collect data and send out the crystal to all players that didn't receive it next week. We apologize for this inconvenience and look forward to making it right for you all.
My top 10 most wanted characters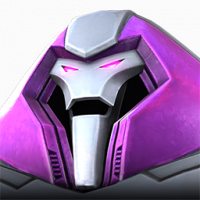 AmishBarnacle
Posts: 21
★
I just love top tens heres my list
1. Quicksliver
2. Mystique
3. Baron Zemo
4. Kraven
5. Sandman
6. Silk
7. Professor X
8. Kitty Pride
9. White Tiger
10. Nova
Honorable mention- Whiplash
Would love here your most wanted champs
This discussion has been closed.