Blade to R5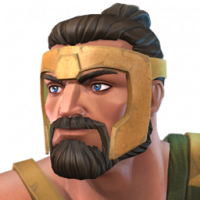 Rougeknight87
Posts: 599
★★★
So bear with me as I know how much blade users love this dude but I've been waiting for a skill champ that's worthy ever since I pulsed a 4-5 skill gem from July 4th deals. In my mind the 3 most worthy are Aegon, fury and blade. Lucked out with a basic today and finally pulled the daywalker! I have 2 generic AG's so can awaken and R5 him promptly but for some reason I'm a little hesistant.
Still have 6.1 to explore and variant 1 also. Have no real plans to hit 6.2 yet. Also don't have GR at 5* but have an R4 sparky.
Should I take him up?
Or should I wait for Aegon/fury not knowing when I'll pull one?
Would love some advice!