**KNOWN ISSUE**
Currently, Alliance Prestige (as it concerns Alliance Quests) is not taking Relic Prestige into account. If possible, we are working to address this for the next round of Alliance Quests but will have more information for you when it is available.
Video Evidence of Stealth Suit Spider-Man Pre-Fight Abilities Bugged (Ongoing for Months)
DTMelodicMetal
Posts: 2,785
★★★★★
Device and Version: iPhone XS
Device Operating System: iOS 13.0
Mobile Carrier: (Example AT&T) Xfinity 100+ MB/s WiFi
Cellular or WiFi: N/A
Game Version Installed: 24.2.1
Game Mode: Alliance Quest, Alliance War
Champions Affected: Stealth Suit Spider-Man, Human Torch's Nova Flames Pre-Fight ability is also affected by this bug
Active Boosts: This bug occurs with and without boosts
Description of the Issue: Stealth Suit Spider-Man's Pre-Fight Cartridge abilities have been bugged for months. Players select his Web Foam Cartridge, then fights start with his Flash Bang Cartridge active.
Screenshot or Video: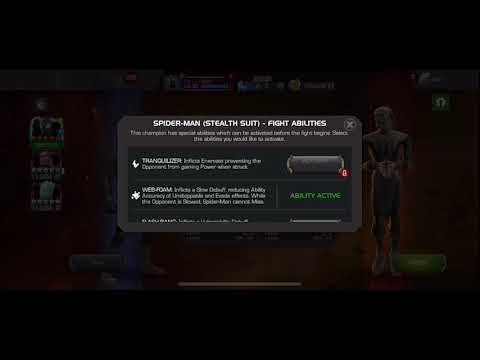 AQ Map 6, 9-15-19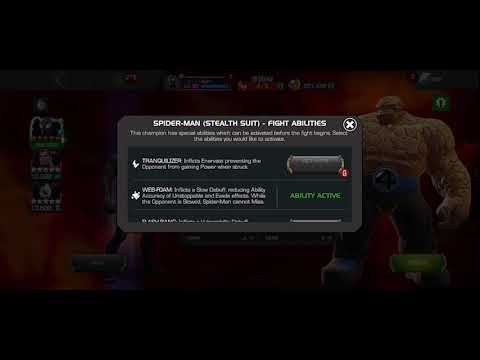 AW, 9-12-19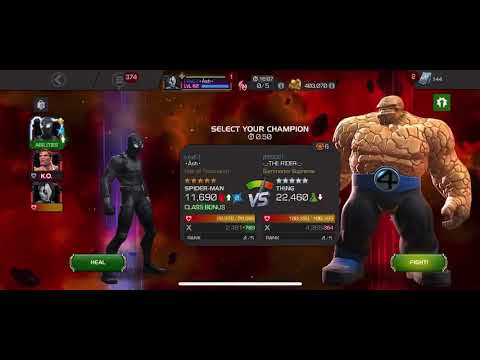 AW, Week of 9-8-19 to 9-14-19