looking for a casual but successful, well led ally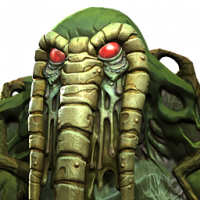 Ground_Round1
Posts: 967
★
Hey guys,

I am out looking again...tough to find a good spot to land. I am a 900kish account with about 4700 prestige. Job got busy, so I jumped from a long time ally, and have bounced around a bit since. I can play 4 play 4x+ a day usually. I have been playing since Mar of 2015 with no breaks. Now I am doing a bit less in game and working on Act 5 and monthly EQ's. I don't do dungeons and do very little arena.

What I am looking for: semi-retired or casual but successful ally. 2-3 AQ's per session with clears. A reduced war expectation...when I am less busy, I can jump in and help for sure. Looking for SA weekly. I would prefer discord, but will do whatever you have set up.

I can come over whenever...the group I am with has really stubbed their toe in AQ and AW so far, and missed SA last week with no pace set for this week...and there is no real reason to stay.

Thanks in advance.

GR.