**BANQUET EVENT PSA**
To fully participate in the upcoming Banquet's Alliance Event you will need to be in your alliance for 14 days prior to the event's start date on December 20th. That means, stay in your alliance from December 6th onwards to enjoy all there is to offer in the Banquet event.
**Not Another Anime Reference Solo Event Returning**
This solo event has been fixed and will appear in game again on December 10th and will run through the 17th.
Reminder: This event is available to Paragon+ Summoners
AW cheating penalty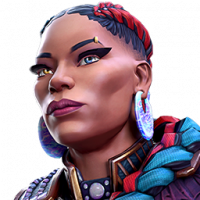 StrykerV
Posts: 19
Facing yet again this season another cheating alliance. Kabam how bout instead of docking them a little war rating. You reset their alliance war rating to 300. Me em work rest of season to get their war rating back up. Its unfair to the not cheating alliances to face cheaters.