Compensation for the Issues that we experienced on November 8th and the rewards that were unable to be claimed due to those issues are being sent out via in-game mail on November 15. Alliance War season rewards will be sent out on approximately November 20. Leaving your Alliance prior to this will result in missing out on your season rewards.
Great offer Kabam, but...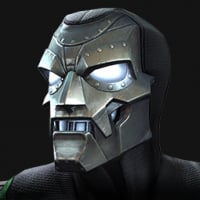 xTigerMaster
Posts: 21
The choose 1 of 6 offers are in theory great offers: depending on your situation you can decide what's better for your account and buy what you need. The legendary class crystal bundles you released today are grat, there's is just a tiny problem in my opinion... the bundle costs too much. I know the offer is so pricy because there there are 3 30% champion boosts, but really 55€ is personally too much! Now I don't want to do a lesson in marketing or anything like that, but confronting with some of my alliance members we all agreed that if the offer was around the 20-30 euros mark we actually would have given it a try.