War Rating & Alliance War Seasons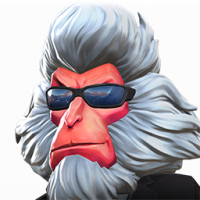 JJW
Posts: 134
Content Creator
On the Halloween episode of the UMCOC Podcast, we talked about 'Tanking' - the strategic choice to purposefully lose Alliance War during the Off Season in order to lower War Rating prior to the start of the Alliance War season. As these Alliances join the Season they are expected to match against similarly War Rated alliances, but those alliances may normally be in a lower bracket. Thus the Tanking Alliance is expected to perform better-than-expected during the On Season.
The War Rating score was not originally intended to serve a multi-season structure, I believe.
Several suggestions were made on the show to perhaps correct this strategic choice: Freezing War Rating, Resetting War Rating, Bracketing Alliance War, etc.
I think possibly the simplest solution would be for Kabam to maintain a running 3-week Win/Loss ratio, and then include this W/L metric in the matchmaking algorithm.
As far as we understand it, the matchmaking process is currently a function of 1) Alliance War Rating (give or take a margin) + 2) Matchmaking Pool. Extending the matchmaking process to include similar W/L ratios would be a simple fix that would match up Tanking alliances with other Tanking alliances.
Hope this idea is helpful.
JJW