Different Upcoming Favor Title Names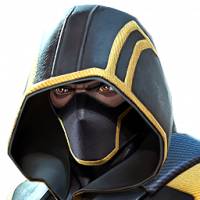 Chief_Blade
Posts: 36
I was thinking that the upcoming favor titles (titles that give bonuses) Contender, Proven, and Conqueror should be changed.
For defeating Kang in Act 2 you should get the "Conqueror" title, ya know for conquering Kang the Conqueror.
For defeating Thanos in Act 3 you should get the "Titan" title, cuz he is known as The Mad Titan but you crushed him.
For defeating Maestro in Act 4 you should get the "Orchestrator" title because a Maestro is also known as a distinguished musician and if you think about you orchestrate his defeat.
That's my thoughts though let me know what you think.