Compensation for the Issues that we experienced on November 8th and the rewards that were unable to be claimed due to those issues are being sent out via in-game mail on November 15. Alliance War season rewards will be sent out on approximately November 20. Leaving your Alliance prior to this will result in missing out on your season rewards.
Take a trip to Memory Lane All Together !
Megavok
Posts: 217
★★
While we are celebrating 4th year anniversary , I thought something like this would be cool. Let's share oldest photos of ours in this game and take a trip to Memoryland together
1 - ) Do you remember old Unstoppable Colossus ?
He was the coolest character back then, he had armor up,bleed immunity and fury all together. But his profile pic ? Not so much.
2 - ) 7 Day Rank Up Event
As u can understand from it's name, there was a rank up event in 2015 I guess. Last milestone reward was 4* Unstoppable Colossus.
3 - ) Perfect Series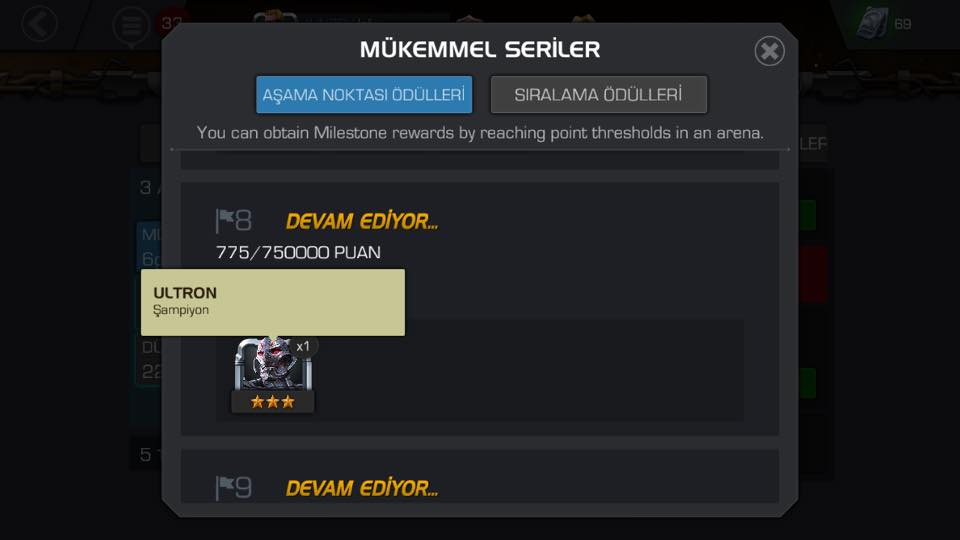 Perfect Series event with a 3* hero milestone ? Yeah , it happened.
4 - ) Ultron's Assault AQ
Alliance Quest rewards had 4* basic heroes for a while , where are they now ?
Let's share some good old photos guys !