Summoners, due to a technical issue, this week's series of Alliance Quests will be cancelled at 4pm PT. There will not be any Rewards for this series. The next series of Alliance Quests will start on April 18 at 12pm PT. We will be assessing the impact on Alliances and compensating accordingly, as well as returning Alliance Tickets.
Variant Difficulty - My Thoughts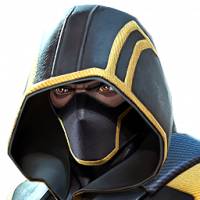 kconrad37
Posts: 125
★
So I just recently finished the Variant Difficulty and I wanted to share some of the thoughts I had while playing through it.
This level of difficulty definitely requires a deep roster and an analytical mind. It forces you to fully weigh out your options and choose champions based on the paths you're taking, which can force you to play with champions you haven't used before/in a long time. This was a great way to dust off some champions and to highlight some of the abilities that others have.
The class separation was a nice touch on adding difficulty because in a lot of ways it prevented some of the most common synergies from coming into play - I.E. Danger Sense on Villains and a stronger Danger Sense overall with the Blade/Ghost Rider/Stark-Enhanced Spider-Man synergies, the synergies between Void, Killmonger and Sabretooth, or the synergies between Ant-Man, Wasp, and Ghost, as well as some others that are probably fairly common. Again this forced you into really thinking about your roster and looking at what certain champions can do in order to run these maps as efficiently as possible.
While the class separation was a fun challenge, I do not think that it was overall fair to keep ramping up the difficulty and strength of Chapters 2 and 3. I feel like this can really strain a lot of players who maybe don't have the right champions as 5* variants in Chapter 3 where you're facing enemies at 40k+ PI and much higher health and attack than in Chapter 1.
For example: The first Vision you come across in Chapter 3.3 on the right side has a PI of 40,070, 169,945 Health and 12,465 Attack. The first fight in Chapter 1.3 is a Carnage with a PI of 31,069, 107,190 Health and 7,740 Attack.This may not seem like an extreme difference but that additional attack rating means you're taking more block damage, and if you happen to have a stacked roster of Skill/Mutant champions but are lacking in Science/Cosmic champions, you're going to have a bad time simply because of those differences.
The Gassed node in Chapter 2.3 is, in my opinion, completely ridiculous and overpowered. Last I checked, Fatigue debuffs are entirely unavoidable and there are very few champions who can remove debuffs on themselves (Agent Venom, Ægon, Killmonger with the Void synergy, and Ghost come to mind, have I missed any?) and even in the case of having a single champion that qualifies for 2.3, Fatigue buffs that are applied mid-combo (or special, if I remember correctly) will inflict massive damage on the attacker should another hit land on the defender.
While we're talking about nodes that feel a little unfair, I feel as though the final Ultron boss in Chapter 3.3 falls under that category. With no single Science or Cosmic champion falling into the "Shock Immune" category, only one champion really fits the unique parameters of this fight: Gladiator Hulk (or as you guys label him, Hulk (Ragnarok)), and this is simply because his Face Me! mechanic works against the passive shocks applied when this Ultron throws his specials after you trigger buffs.
To elaborate just a little more on the 3.3 Ultron thing, I tried fighting him without triggering dexterity or any other buffs, and I found that the block damage from specials and attacks (especially when you run out of parries due to Limber) is too great and quickly results in a K.O.
Lastly, I wanted to address some of the things I found...slightly hypocritical from the
Dev Diary
post about the added difficulty. A direct quote from the post:
An opponent with +1000% Attack is a lot scarier and harder than one with +50% Attack, but isn't more interesting. It's not fun to walk into a fight and immediately lose your entire roster to a challenge with no counters.
Now while we know there weren't any champions with +1000% Attack, but I still feel like parts of this difficulty could cause a player to "walk into a fight and immediately lose their entire roster." I had some instances of the Science Ultron Drones evading an attack an immediately punishing me for it, often to the point of an instant K.O. because of their overall strength. Those evades reminded me of a time we were plagued with this same bug when facing Classic Spider-Man and Ultron in some of the very first iterations of Alliance War, and definitely did not make the game fun and enjoyable. Some of the most frustrating moments while playing through this difficulty came from champions evading attacks and immediately punishing me into the ground.
Side Note: Why is it that I can face someone like Classic Daredevil and hit him with a mixed Special attack (part physical, part projectile in that order) and have every single hit land (i.e. Blade's Special 2), but when I face an opponent like Spider-Man or Miles Morales and hit them with the same Special 2 (Or a Special 2 from Stark-Enhanced Spider-Man) they have the capability to evade the projectile portion of the attack? I noticed this a few times as well.
Anyways, I really enjoyed playing through this new content, I thought it was a good challenge and a good way to test my skills as a player, but overall there are some things that I think fell short of making this a truly great experience. I know I'm just one guy but hopefully this reaches the right people.