Comprehensive Gem Dilemma— Who to Awaken?

Mitchell35
Posts: 1,899
Guardian
Ok just explored 5.1. Have a few interesting champs for the generic gem and was wondering who to use it on. I'm including the number of sig stones from each class.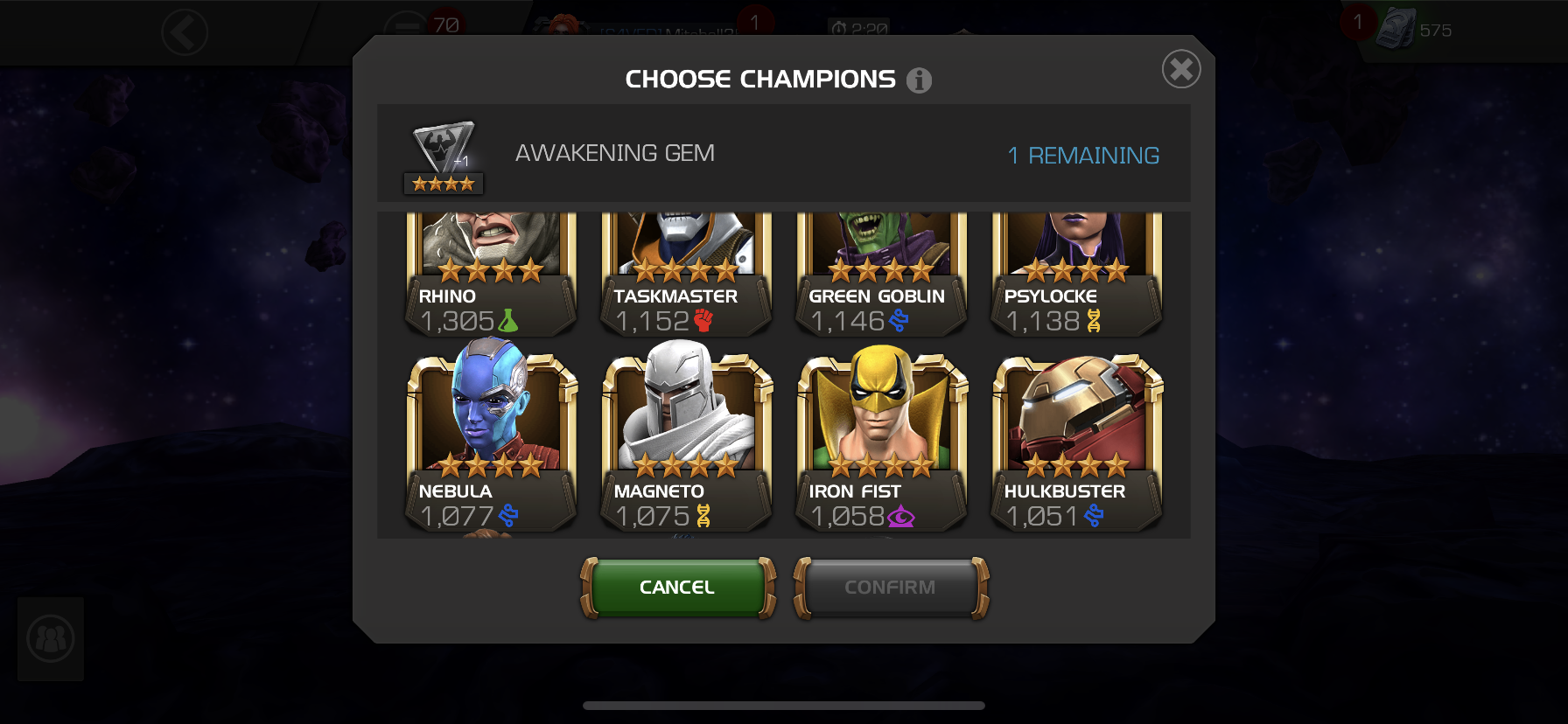 So obviously I've got some good options. Here's my current roster.
I don't have a r5 science, which would be a void that void could fill, but daaaaaang Scarlet Witch though. At the same time, sparky gets that extra damage boost from the dupe, and the other part of the trinity, blade, gets that infinite heal.
Speaking of trinities, my five star killmonger would love a void to work with, while my magik and gully could say the same for a duped Morningstar.
But, SCARLET WITCH!!! You're crazy for not awakening her and pumping all your stones in!!!
Or, I could save the stones and awaken voodoo.....
I also have a mutant gem, so an incoming OR or Emma won't crush my soul.
Also, please let me know how many stones I should use on said champion.
Thanks for the crowdsourcing!
Mitchell35
Comprehensive Gem Dilemma— Who to Awaken?
47 votes