How was RTTL 4.3 for you guys?
ẞlооd
Posts: 1,670
★★★★
Did anyone else struggle with this quest? It's been my brick wall in this challenge for months.. I just did a run through again and this is what happened after the IP, DS, and stun immune Spidey bs.
Forgot to take a before pic, but this was after my Blade with 2,000 health managed to regen back to 70 and destroyed Red Hulk.
Annnndd this is where my nerves ended me haha. Nightcrawler with Spite threw me off just enough to get clipped by an SP1 and then I messed up a parry.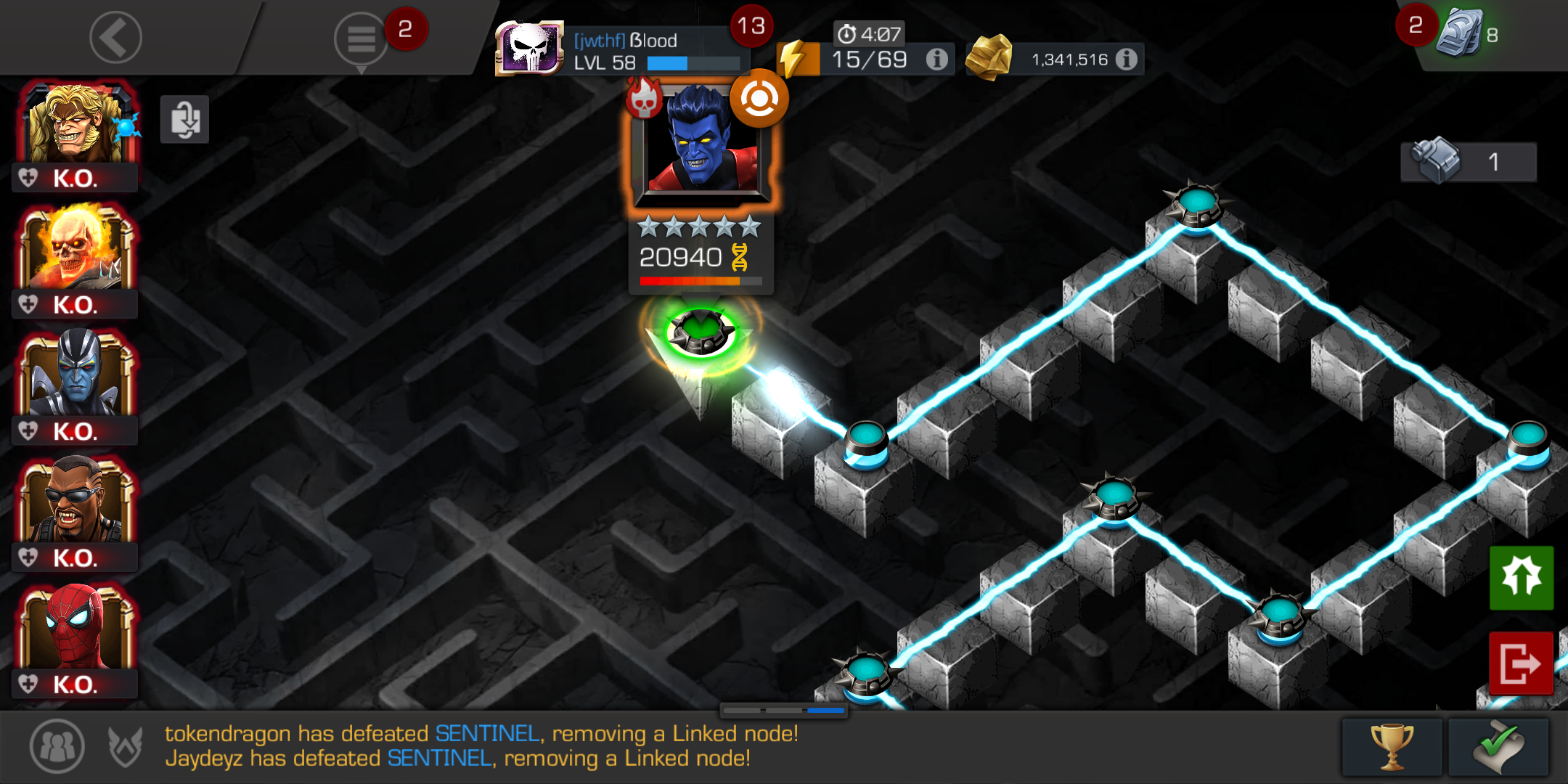 Now I'm sitting here afraid to back out because I've never made it this far, but I'm also out of pots and revives.. So how did you guys fair against this quest and who were your MVP's?