Summoners, due to a technical issue, this week's series of Alliance Quests will be cancelled at 4pm PT. There will not be any Rewards for this series. The next series of Alliance Quests will start on April 18 at 12pm PT. We will be assessing the impact on Alliances and compensating accordingly, as well as returning Alliance Tickets.
Trial of The Alchemist Issues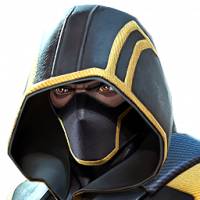 kconrad37
Posts: 125
★
Didn't I read somewhere that you guys were fixing the fact that an Iceman in the Epic level of Trials of the Alchemist could wipe out an entire team with his coldsnap?

Because I just got absolutely clobbered by unavoidable damage. Nobody left to take down this Iceman, who only took. 14% damage while I lost everything.

Do you seriously consider this to be fair?