UPDATE: A new Hotfix (v32.2.3) is now being released to address this issue. Please keep an eye on your App Store for this update to address the below issue.
We are currently experiencing an Error when Summoners view a Champion's Synergies while in the Champion Selection screen in Arenas and Duels. We are aware of this issue and are working on a Hotfix to address it. In the meantime, please avoid using the synergy menu to prevent this error and crash. We apologize for this inconvenience. Updates will be posted here:
https://forums.playcontestofchampions.com/en/discussion/293506/error-when-looking-at-synergies-from-champion-selection-screen
13 mil gold 2 alliance LF one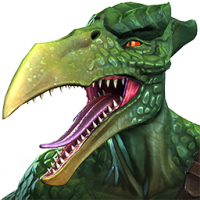 Onky
Posts: 265
★
All USA based team.line app required ( onky707) We are gold 3 currently, but normally on the verge of gold 1. Tier 9-10. We normally run map 4x5. to there is one battle group that runs map 5+6 occasionally if you are interested in that. It's pretty chill, I don't push too hard as long as your lines are taken care of in AW + AQ. We hit 400-500k SA weekly,no donations.no drama,all veterans. I'm an organized leader, so you will have a set battle group and assigned lane for aw, one you prefer. It's really a very chill group. I haven't had to recruit in 5 months. One guy just retired. Lots of growth potential here. Let me know if you are interested. It's ok to have a life and take care of your family first!