Does Magneto need a masive buff?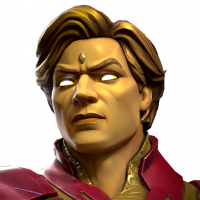 alin_panduru
Posts: 9
★
Do you thing is time for a masive buff to Magneto?
From all the mutants Magneto is the most powerful, maybe Apocalypse is as his level (but I thing Magneto is more powerful).
Kabam makes fun of him in this game beeing the weakest mutant. How the hell to make Domino or Arhanghel better (magneto destroy them in 1s).
Is time for the community to ask for a real power magneto not this skrull.
Please kabam make Magneto great again
Does Magneto need a masive buff?
65 votes
This discussion has been closed.