Brave and the Boulder synergy change?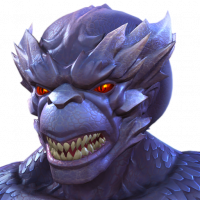 Quixotic
Posts: 2
Has anyone noticed that the synergy for the thing ( the brave and the boulder) has been changed from its original version? On the champion spotlight it reads that a fury will be granted after the first hit of the special 1, but in game it says the fury will be applied after the last hit of the special 2.

There is no way to say for certain that this is a Nerf, but placing the synergy on the sp2 seems to be a decrease in potential uptime and damage on a damage focused synergy.