Champion restrictions.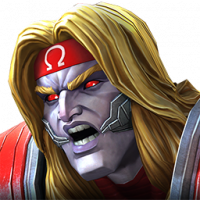 Tawli
Posts: 66
★
I have had no issue with restrictions in EQ or other quests as the restrictions have been limited to class/tag. But now when you make a quest where we more or less need one champion out of the 160ish champions and that we need to rank them for this event and this event only as the original captain America is the worst of all cap americas. I though the stone would work something like the Symbiote making them higher rank temporarily.

This is honestly the worst Event you have put out, also managing to do this during one of the biggest marvel event. I will not rank up any champions for this event.

Thank you for coming to my TED talk.