Wow, the AI now has a mastery set-up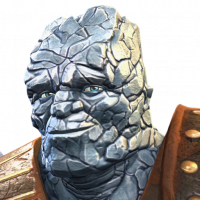 JayBird_IsTheWord
Posts: 151
★
While working through quest and end game content, I noticed over the last month or so that the AI has somehow gained dexterity (doesn't say on the screen) but will evade out of a combo, dodge the first part of a special and then block, and finally dodge a hit and punish.

I get the game is advancing, but come on. The ai is also performing with higher intelligence against champs such as reacting to input faster than before.

Anyone else noticing this a lot more?