6.2 Gated Content Improvements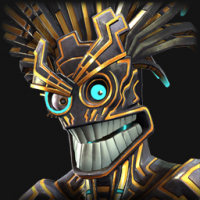 Fuzzy_
Posts: 13
★
Given today's announcement that up to four 5* or 6* champs will be needed for mission 5.2, I felt it was a good time to talk about what we players need to get there. Given the difficulty of 5.1 will only get more challenging in the next level, it was immediately clear to me that we need improvements to acquiring champs and ranking them up.

Wish list:
1. Let us buy specific champs. Through units or glory, maybe even gold!
2. Lower arena % of winning new champs for free
3. Add awakening to the glory store
4. 30 minute timers in AQ / AW.
5. Revamp an old champ every 2-3 months, with a roadmap to see what's upcoming.
6. Weekly gold arena or missions on the weak Sunday offerings, or rotating like t4b or t1a arena.
7. Increase bonus shard gains from maxed or duped champs. It will immediately speed up champ pulls, but only for seasoned players.
8. Make the infinity stones permanent to the Avengers. Those powers are really cool, clearly were well thought out, and honestly aren't more overpowered than any new champ. You immediately got 6 nice champ buffs already created and tested!
9. Since r4s are needed, drop t2as more. Also the amount of t1a needed to rank up to even r2 needs to be lowered or the gaining of t1a need to be increased.

Many of these ideas are ones you have already played with temporarily, but pulled back as limited time benefits. They should become permanent to help us help you keep this community alive, vibrant, and positive. Whales and free players would benefit equally.
This discussion has been closed.