Compensation for the Issues that we experienced on November 8th and the rewards that were unable to be claimed due to those issues are being sent out via in-game mail on November 15. Alliance War season rewards will be sent out on approximately November 20. Leaving your Alliance prior to this will result in missing out on your season rewards.
Question about Sentinel L1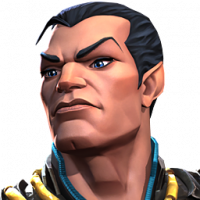 Doomsfist79
Posts: 340
★★
I realize this has been brought up previously, however in the current patch notes it states that the L1 for Sentinel has been fixed
In a hotfix applied at the beginning of April it was also stated that the L1 for sentinel was fixed at that time.
My question is.. has this problem really been fixed?
Also, the problem with random sounds playing after a fight finishes is still occurring.. this was stated as being fixed as well.. I will be making a separate post in regards to this in bugs forum.
This discussion has been closed.