Simple Fight Backgrounds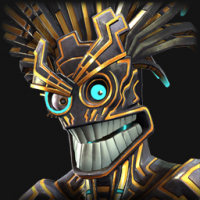 1_ShuNeu_1
Posts: 192
★
Can there be an option added that removes the dynamic backgrounds when fighting?

Since the defenders play so fast and agressive seeing planes landing or these deep overly bright or overly dark backgrounds makes it difficult to focus on the defender

Take for example the level where its lava, dark and youre fighting void. It becomes pretty difficult to even see him, much less fight him when he has every "agressive" node up

Id rather something simple like a dojo -- that has a short depth of field, neutral lighting and would also remove strain on devices.
I liked the backdrops when the game first came out but now it can mess me over if i get a dark character with a dark map or one of the maps that are overly complicated.
If i could turn off "dynamic maps" and just play EQ with a singluar simple map it would ease my eyes and make the game less difficult given part of the difficult factor is seeing what move the defender is about to throw.