T5 Alpha Issue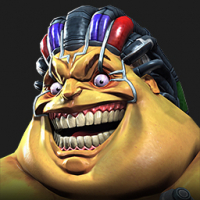 Jdollar77
Posts: 11
★
Kabam you need to provide more access to T5 Alpha.

Right now there are only 2 ways to regularly collect T5 alpha, beating "uncollected" quests and buying them via glory. Unless you have 1 or 2 max 5* champs beating an uncollected quest is virtually impossible and you can't max a 5* without T5! And buying T5 via glory is a joke as it would take a year to get 1 T5 catalyst let alone the 2 you need to upgrade one champ.



This creates a huge void between low level players and upper tier players where mid-level players like myself can't push to the next level. All I am asking is that you add some level of T5 fragments to the master quest so players like me can eventually grind our way to upgrading our champs. I don't think this is too much to ask.