**Login Issues - Update**
Summoners experiencing error messages during login, we have been manually navigating around the issue for each player; you should be able to log in again!
We will be releasing a hot fix in the next day or two to resolve the issue entirely.
WHY IS MY OMEGA TAKING THORNS DAMAGE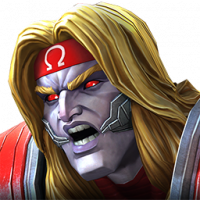 Evangelionlovr
Posts: 452
★★★
Seriously? The major usefulness of a champ I 5/65 isn't working in the new AW psychic thorns node? Is this a bug? If it's not can I rank him down because if you're going to introduce ways to prevent his major use then i wasted all my resources ranking him up.

Post edited by Kabam Lyra on