New Avengers Game Discussion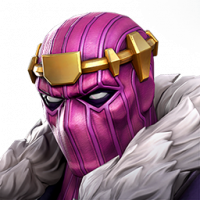 DarkestDestroyer
Posts: 2,586
★★★★
I know this isn't about Marvel Contest of Champions, but we are all Marvel fans, and I thought we could discuss the upcoming game shown at E3!

It's also not a mobile game; so it won't take away from the player base.

I just wanted to ask everyone's opinions on the reveal trailer?!

Such a shame they couldn't get the likenesses of the Movie stars, part of me thinks they should of at least volunteered without requesting daft payments, as Marvel has done so much for them.

I think it looks awesome though, last Marvel console games I enjoyed were ultimate alliance 1/2, speaking of that it's a shame that 3 is Nintendo only!

Anyway, I hope this can stay open, as I'm sure everyone will have various things to say!
This discussion has been closed.