6.2.6 Champion final phase glitched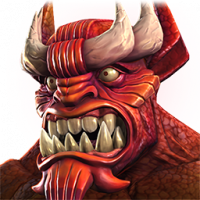 Nirocharlie
Posts: 54
★
@Kabam Miike
@Kabam Lyra
I have just made my way up to the Champion boss on 6.2.6 and spend a vast amount of resources, both earnt in game and purchased, to try and get him down.
However, all of these have been wasted because the final phase of the boss has simple not worked. I have removed all his 5 indestructible charges multiple times, and followed up with special attacks, but they have done no damage to him.
Understandably, I am furious because it is a completely unfair situation. To be honest, I don't know what can be done to solve this situation. For me, the only outcomes I'd be happy with is a complete refund or for my victory to be acknowledged.
I know these are unlikely to happen but I'd like to hear what you have to say, and in the likely event that nothing can be done, I will be leaving this game behind.
Thank you