Summoners, due to a technical issue, this week's series of Alliance Quests will be cancelled at 4pm PT. There will not be any Rewards for this series. The next series of Alliance Quests will start on April 18 at 12pm PT. We will be assessing the impact on Alliances and compensating accordingly, as well as returning Alliance Tickets.
Variant Help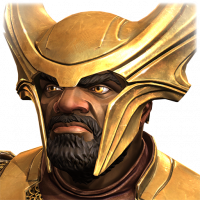 Eviscerator
Posts: 350
★★
Lately I have been exploring variant 1, but hit a brick wall on chapter 2.1. I completed chapter 1 with minimal revives, but the spite node on 2.1 just wrecks me. Sparky's taunt doesn't seem to do anything, and magik loses 7% health per blocked attack. Gitting gud won't work because the AI saves for sp3. Anyone have any tips?
PS I have a mystic AG if it would help in some way.