Earlier today, there was an issue where Summoners that logged on shortly after the Login Calendar switched over for the day didn't receive the Cosmic Ghost Rider login crystal. We've fixed the issue for players receiving the crystal now but will have to collect data and send out the crystal to all players that didn't receive it next week. We apologize for this inconvenience and look forward to making it right for you all.
AQ M7 Gimme broken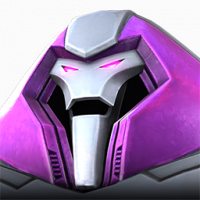 Intrnlfire
Posts: 2
★
Gimme in M7 does not function on Ultron at all (or as described on other opponents). It as described "Whenever the attack regenerates, the defender is dealt direct damage equal to 400% of health gained, but the defender takes 75% less damage from all other sources."
Not only do defenders NOT take 400% damage to that of health regenerating but ultron takes no damage what so ever. Which in turn costs us items and money. Not only does this need to be fixed, but go ahead and add it to the long list of compensation that needs to happen from m7.
You put out content not adequately tested and as a community we are the lab rats. We have to push through for the sake of our team and at the expense of our items or wallet.