Game Service Interruption: The Contest is currently experiencing server latency issues resulting in some slowdowns and errors. We are working to resolve this as soon as possible. Thank you all for your patience.
LOL V2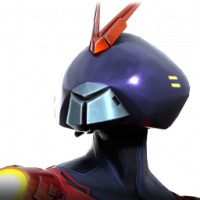 DarkestDestroyer
Posts: 2,587
★★★★
I don't know where I am going with this, but personally I think it could be too late in the day to add another LOL.

With all the champs around now, some which are just ridiculous to fight, and all the new nodes, some of which (again) are ridiculous, how would another LOL be incorporated?!

Would they have to double up the HP compared to LOL now!? Would they add in some of these clumsy nodes?

Look at Act 6 atm, some fights there are barely enjoyable, imagine those on an LOL scale.

Does anything think it will come? If so, what would you expect to see; and then what would you like to see?