It's time Kabam releases Wolverine and Scarlet Witch as 5* Champs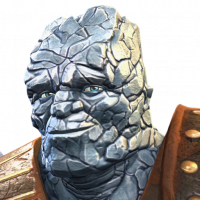 JayBird_IsTheWord
Posts: 151
★
With the continued release of new champs, we see crit champs doing damage well in excess of the 50k limit of LOL. Corvus, Ghost, Cull, Namor, Cap IW, Aegon, She hulk, Proxima, Domino and Nick Fury insane bleed damage etc. These two champs are beloved by the community and deserve to be a playable character in the game. Due to Kabam restrictions in ACT 6, you have made the champs un-usable.

I am not asking for a new design or 6*, but the ability to play some of my favorite champs equally in this game in ACT 6. I have achieved Elders Bane and have paid my dues surviving 12.0.

Pleas give us the champs we deserve and desire as playable characters in "endgame content".