We are currently experiencing an issue causing a delay in delivery of Summoner Advancement, the Alliance Quest event, and other 3-Day X-Men use event. We are working to resolve this, but it will likely take a few days. We will ensure that these rewards are delivered to affected Alliances. Please do not change Alliances until your rewards are delivered.
Alliances already swapping to shells to avoid War Rating freezing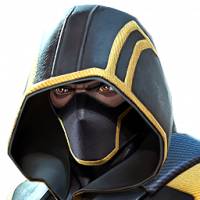 Husky54
Posts: 240
★★
Alliances are already finding ways to sidestep the implementation of frozen war ratings in the off season. By using old shells or creating new ones, these alliances can take advantage of low or very low ratings to basically harvest free shards. I guarantee this will continue to happen until war ratings are locked onto individual accounts and not alliance shells. Until then, top tier alliances will get to take advantage of lower tier teams both in and out of season.