Worth investing in the game today?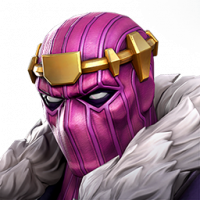 AlphA101
Posts: 285
★★★
Im currently at lvl 48 and wrking on exploring act 4. I cannot finish master eq and it's been around 3 months I started. The game is already 4 years old and prolly by year we will have act 6 completed by some players.

So is it worth investing close to around $500 to unlock all the masteries, since there is no way to try some expensive masteries and see if you really want to purchase them? For example I could spend on unlocking double suicides and recovery , WP and even coagulate and then later find it's not really to my liking.

Also any forced damage nodes or cash grabs in act 5 I need to worry about , because I don't want to be in a position where I spend 500$ and then have to spend more on pots and revives just to clear content.

Also the time taken to progress champs hasn't changed and sometimes I feel even basic parry inputs miss.

Please give me an unbiased response , so I may decide if I want to go ahead and spend.?

Also I saw many you tubers and high rated players quit as soon as act 6 was released due to the 4* ban , so will I forced to spend on cavalier crystals to build 6 * roster as it takes 4 months of UC eq to pull a 6* champ and then you could end up with iron fist dpx or HB For all you know.

So I'm pretty confused right now . Let alone the gripes people have everyday with aq and aw.