**Known AQ Bug**
We are aware that some alliances encountered a bug during this last AQ that would not allow them to start maps on certain days. We know this has impacted your rewards.
We have been looking into the cause of the problem and once we have resolved it we will explore how to make things right for the impacted alliances. We will provide any additional communication in
5* Class Crystals offer! Where's the Cavalier offer though?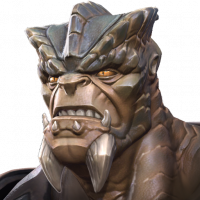 digital-SOB
Posts: 258
★★
I love the idea of offering class specific crystals for five stars, today's offer is great for people who are not yet uncollected, eldersbane or cavalier.

We've seen offers differ for uncollected and cavalier, can we expect these to follow for this exact offer but better rank up gems? The rank up gems top out at 3 in the current offer, hence why they are not useful for the content cavalier tackle and make us less likely to purchase. Would be great to have same price offer with the 3-4 4-5 rank up gems if uncollected or cavalier.

I'm hoping to see these Class 5* crystals obtainable in game, like from crystals or even dungeons store tab. I've posted threads about how great it would be to have class specific champ crystals, kudos.