NightCrawler Evades Corvus with True Strike on Node 43?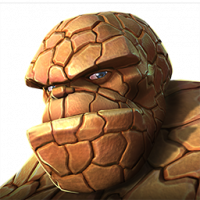 HomerJBond
Posts: 53
★
In AW node 43, tier 7, a buff on the node is to increase the chance of evade by 20%. Just moments ago, I brought in Corvus with 4 charges active. Of course I had Proxima on my team so I had True Strike already active. But Nightcrawler evaded multiple times in multiple combos.

Is there something that I'm missing and it's working correctly? Or did Corvus get nerfed again like he did vs glancing? That is, does the 20% increased evade now override true strike?