Ideas that never got developed!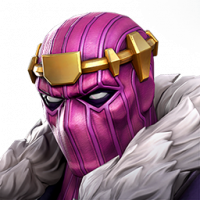 DarkestDestroyer
Posts: 2,586
★★★★
I am pretty sure this won't get a reply; not from a mod anyway.

But I just mentioned Bases in another post, and it got me thinking... what were they ever going to be? How would they have worked!?

I'm sure it was spoke about numerous times; planned, ideas given and some scrapped etc, until the whole thing got the No-Go.

But, can we know what it actually would have been? What could of been won, or lost, how many champs could be used!?

Also what others ideas have there been, that we never knew about; and just didn't get the green light!?

It would be interesting to hear the reasons, and so on.

Hopefully this will get sneered as it would be very in-depth, maybe get a dev to reply?

Give us an insight into the thinking and planning behind the scenes.