Rewards are still an issue for the levels of difficulty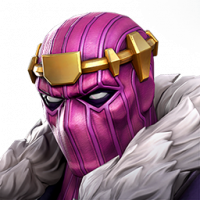 DarkestDestroyer
Posts: 2,586
★★★★
Okay, I am not moaning or ranting, and it doesn't really affect me in a big way.

But why are 3* shards or crystals even a thing for master event quests? Even with premium hero shards.

Anyone at that level doesn't want anything to do with 3* or PHC, yeah they stack up, but it just isn't needed.

This isn't even getting onto uncollected, why have 4* shards there? 4* have been banned from Act 6, everyone completing uncollected doesn't need any 4* at all.

What's going on? It's not that hard to understand and address.