Alliance War Season Rewards for Season 13 have now been distributed. Compensation for individual Wars will be sent later today (Nov 20). You can leave your alliance and still receive the individual Wars Compensation. We are also investigating an issue with Champions stuck in AQ. At the moment Days 1-4 of Honor Rewards have been paid out, Day 5 and full Rewards are still coming!
Black Iso Market should Reset Tomorrow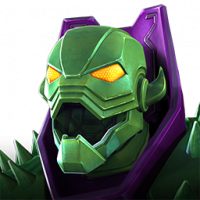 IceSnow
Posts: 252
★
Hellow
@Kabam Miike
I notice Black iso market Not reset for us who Purchased Sigil for next month ,
Its should reset For all of us who purchased sigil for next month,
Free week is free for all but who purchased sigil for whole month they should have new Black Iso Market !!!
Free weeks Will go with black iso market i think but who Already purchased for next month sigil, they should take Extra Things from Sigil market like features 5 star crystal, i thought free weeks for all of us,
And who are going to purchase sigil for next month , they will get another 5star featured crystal from black iso market,
But its not reset for us who bought That sigil deal , is that any kind of Bug ?