Is sentinel worth taking to r5 unduped?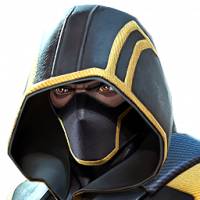 Chuck_Norris
Posts: 15
★
My current rank 5 5*s are Omega Red, Ghost, Domino, Venom and Void.

I have a 5* tech rank up gem 4>5 that's been sitting since 100% V2 months ago. I was saving it for sparky but I'm getting impatient lol.

I'm wanting to use sentinel for V3 and on defence. Hes sitting at r3 atm.

I have almost every tech 5* except sparky, mysterio and Warlock if yall think I'm looking over someone.
What would you do?