Summoners, due to a technical issue, this week's series of Alliance Quests will be cancelled at 4pm PT. There will not be any Rewards for this series. The next series of Alliance Quests will start on April 18 at 12pm PT. We will be assessing the impact on Alliances and compensating accordingly, as well as returning Alliance Tickets.
Hawkeye powerdrain on immunity node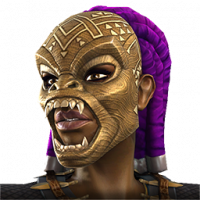 Nickhammer
Posts: 12
Why is that hawkeye powerdrain doesnt work on immunity node while vision magik does work???