Alliance War Season Rewards for Season 13 have now been distributed. Compensation for individual Wars will be sent later today (Nov 20). You can leave your alliance and still receive the individual Wars Compensation. We are also investigating an issue with Champions stuck in AQ. At the moment Days 1-4 of Honor Rewards have been paid out, Day 5 and full Rewards are still coming!
Post up your Legend run time!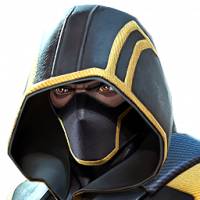 Chuck_Norris
Posts: 11
★
I just ran mine. I had a few interferences at home (My puppers hurt her paw and iPad starting running hot.). Also had couple of connection issues.

I used Ghost and a 30% Boost. My time was 3:19.

If I don't get it this time I think I know what to change up to shave some time off or maybe I just need a Corvus lol.

Post up your times! Good Luck everyone.